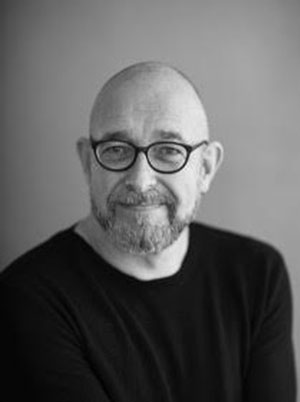 NIELS RIGHOLT
Centerleder og Seniorkonsulent
NIELS RIGHOLT har en bred baggrund og erfaring fra mere end 25 år på kunst- og kulturområdet. Han har gennem årene arbejdet som informationschef, producer, kunstnerisk leder, kulturpolitisk udvikler, adm. direktør og politisk rådgiver inden for en række kulturinstitutioner og organisationer, blandt andet som administrerende og kunstnerisk leder af Dunkers Kulturhus i Helsingborg, Sverige, som chefkurator og producer for Møstings Hus & Byggeriets Hus, København og som medstifter af det interkulturelle magasin og kommunikationsbureau Cultures. Niels er i øjeblikket vice-president for Culture Action Europe i Bruxelles, formand for bestyrelsen for CommunityKulturCentrum i Malmö og medlem af bestyrelserne i bl.a. Teatergrad i København, Voksenåsen i Oslo og Audience Europe Network. Niels har en baggrund i litteratur og moderne kultur & kommunikation fra Københavns Universitet.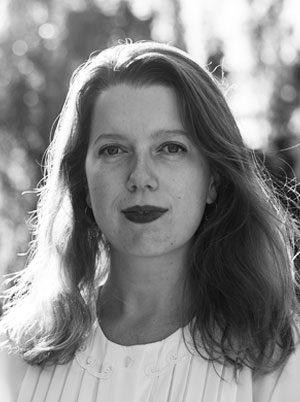 ASTRID ASPEGREN
Redaktør for Connecting Audiences Danmark & kommunikationsansvarlig
ASTRID ASPEGREN har en master i Visuel Kultur fra Københavns Universitet med speciale i repræsentationen af kvindelige kunstner i danske statslige kunstmuseer. Gennem forskellige europæiske projekter har hun opnået en forståelse af brugerperspektiver og interkulturelle møder samt praktiske og teoretiske kuratoriske spørgsmål i et globalt samfund. Hun er involveret i vores europæiske netværk af videnspartnere. Astrid har erfaring med ledelse og eksekvering af kuratoriske projekter og kunstformidling på festivaler og på museer, og som forsker og kulturformidler er hun placeret mellem forskning af kulturinstitutioner og visuel kultur. Hun står til rådighed med kuratoriske kompetencer, networking og formidling.
Astrid er på LinkedIn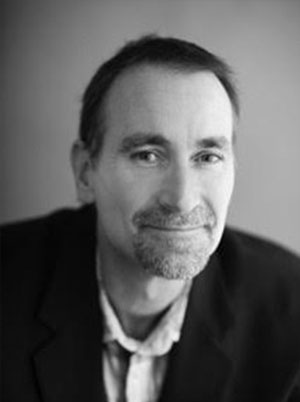 PETER HOLTEN
Projektleder og Konsulent, De Kreatives Kontor
PETER HOLTEN er uddannet i samfundsvidenskab, historie, filosofi og socialvidenskab, men har også en musikalsk baggrund både som musiker og som projektmager. Han har flere års erfaring fra KL med planlægning, administration og digitale arbejdsprocesser. I CKI har han sit fokus på kunstnernes vilkår og har til opgave at iværksætte initiativer, der kan støtte kunstnerne i deres arbejde.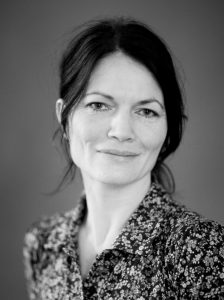 ANNE BOUKRIS
Projektleder for projektdesign og læring
ANNE BOUKRIS er tidligere minoritetsforsker ved Roskilde Universitet, Institut for Kulturelle Møder. Hun har arbejdet som rådgiver for Københavns Byborgmester, Mangfoldighedsrådgiver og underviser i Mærsk, Lundbeck, Haldor Topsøe, SmithHammerLassen med henvisning til Percepti Global. Hun var med til at grundlægge CKI's rådgivningsindsats i 2008-2009 og arbejdede i en periode som administrerende direktør for Det Jødiske Museum i Oslo. Hendes hovedkompetencer er strategisk kulturel innovation, facilitering og læringsdesign. Hun tilbyder stor erfaring inden for netværksledelse og participatoriske metoder.
Anne Boukris er på LinkedIn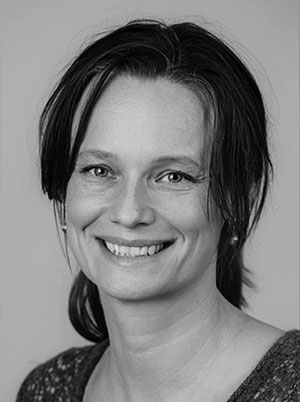 SOLVEIG THORBORG
Facilitator, teacher & project manager
SOLVEIG THORBORG has a MA in Comparative Esthetics and Communication from Roskilde University and Copenhagen University supplemented with examines in Minority Studies and Spanish. She has been part of CKI's international teaching team since 2014 working with a variety of projects, cultural institutions and organizations.
Solveig is also director of the project organization Salaam Film & Dialog producing an annual film festival on intercultural and global issues since 2004. She has been teaching at Copenhagen University and working as a coordinator of site specific and participatory art projects. Besides, Solveig is a part time practicing psychotherapist. Her main competences within CKI are process facilitation, AD teaching and project management.